Winpos has had the privilege of observing the rapid growth of Friends&Brgrs. The Fresh Casual restaurant will expand even further in the future. The right POS solution and good collaboration leads to great results.
Friends&Brgrs opened their first business location in Pietarsaari in 2014. Hamburger meals made from scratch on the premises, using clean domestic ingredients, were an instant success. They received hundreds of orders a day.
– Our POS solution at the time printed every order on a separate receipt, which had to be taken to the kitchen, and then through all the different preparation and cooking stages. This could possibly work for a smaller restaurant, but not for us, restaurant chain manager Isak Fagerholm remenises.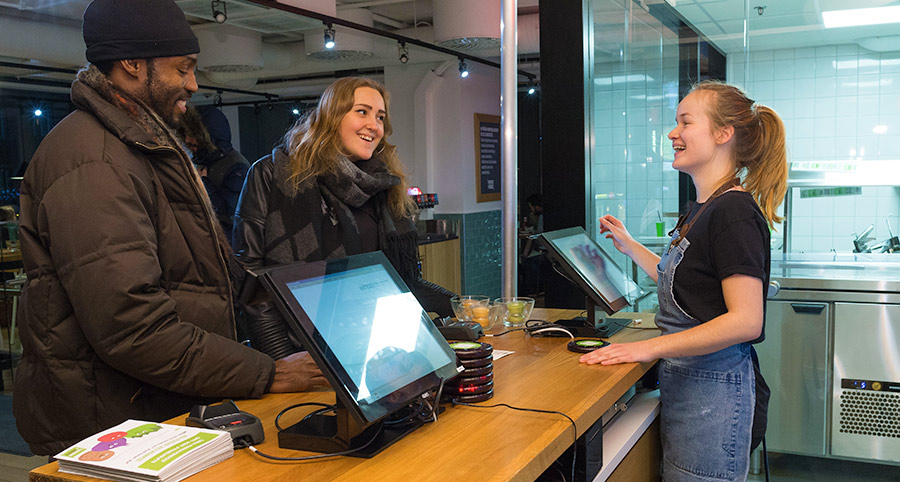 Acquring a new pos system became necessary, when the restaurant decided to expand its business. They had discussed the matter with Winpos earlier and already knew, that the POS solution would suit their needs.
The project started in January 2016 and the new POS solution was successfully implemented in Tampere no later than in February. In March, Winpos was installed in Helsinki and in April, the turn had come to Oulu. In July, Friends&Brgrs started their first overseas restaurant in Copenhagen.
– Winpos was able to offer us a solution, which has clearly speeded up and improved our operation, Fagerholm says.
The kitchen is equipped with two kitchen displays and a kitchen printer. In connection to every order, each workstation gets the information they need on the display. When the meal is ready, the beeping device given to the customer when the order is taken, will start beeping to inform the customer that the food is ready to be picked up.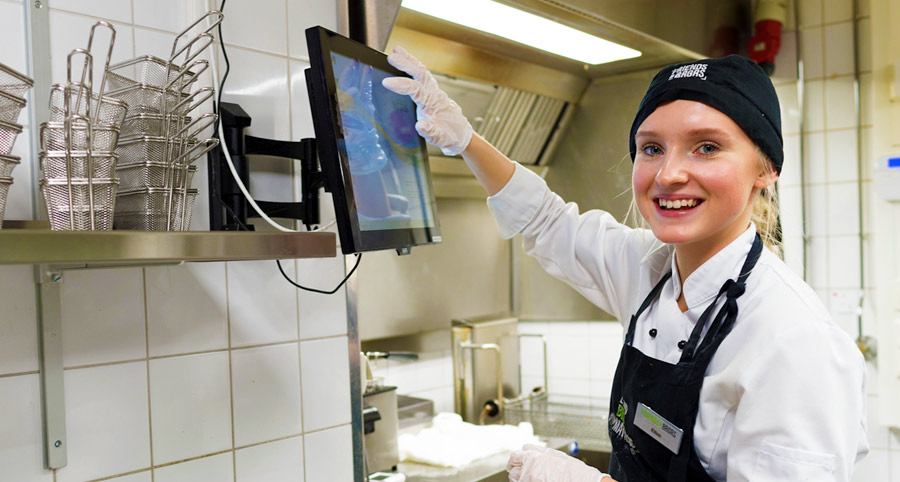 Friends&brgrs has grown very fast. In 18 months, the staff has grown from 7 to 140. – Our goal is to expand throughout Europe and open 1-3 new restaurants as soon as next year, Fagerholm tells us. To fund its expansion, the company sold as many as 40 000 shares in a week to its customers and thereby increased its capital by 980 000 €.
Isak Fagerholm and Winpos sales manager Olli-Pekka Vanhanen are happy with the collaboration. – It is easy to open new business locations and further develop the system when the basic procedures are under control. We have a good and effective collaboration.