Flamingo Spa offers a variety of activities and indulgences for all ages. The spa includes a water park for the entire family, an adult sauna and treatment center, a traditional Day Spa, the indoor play area Naurusaari for children, Spa Cafe and the trendy Deliberi Flamingo.
Finland's most popular water park Flamingo Spa is in its tenth year as Winpos customer. Flamingo has 17 points of sale.  
– Winpos has been a good collaboration partner. The POS system is user-friendly and e.g. activating campaigns is quick and easy. Thanks to a Procountor integration we don't have any major external reporting needs and our bookkeeping happens virtually in real time. Another important thing to us is that the POS view can be customized separately for each unit, says Flamingo Spa's service manager Mona Wikström.  
At Flamingo Spa you don't need to carry cash or bank cards, because payments are made with bracelets. The electronic smart bracelets are connected to the Winpos POS system. This payment method makes the customer's life easier and is well-suited for the spa environment.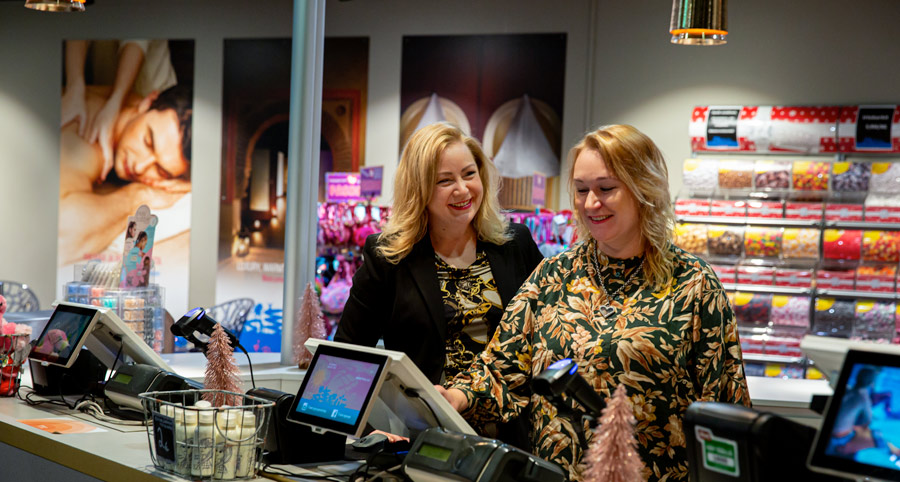 – Swimwear usually doesn't have pockets for wallets or other means of payment, Wikström says with a laugh. The customers use the bracelet to make their purchases and then pay for their purchases before they leave the spa.
Flamingo Spa's sales and marketing manager Satu Tuominen also has good things to say about Winpos POS systems. – We renewed our POS terminals two years ago. The new terminals are much more effective and versatile than the old ones. Each terminal is equipped with a 10,1" advertising display. We actively use the displays in campaigns and advertising, and to tell our customers about benefits and general information. Furthermore, the elegant displays are a nice addition to our facilities.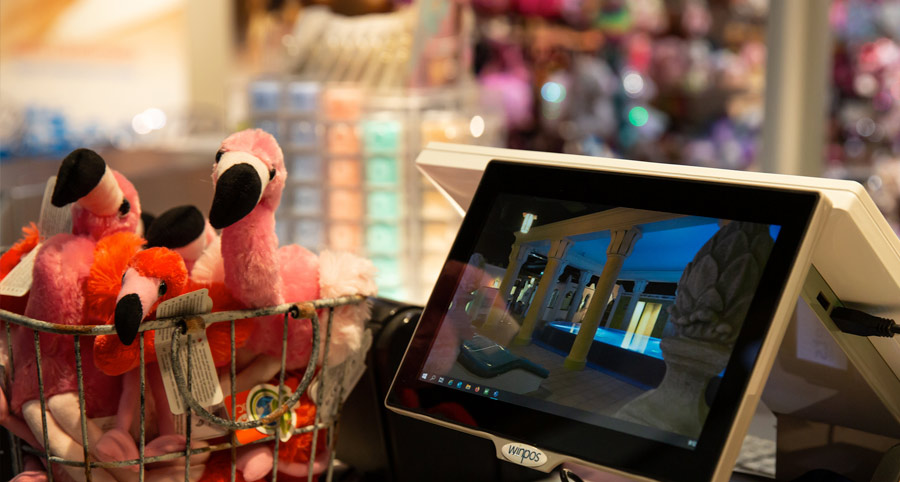 – We are continuously improving the spa. At the turn of the month November – December we renewed our selection for adults. In addition to the six saunas we already had, we gave all our guests access to a large steam sauna, which could previously only be booked in advance. We also added a separate foot bath section. Last summer we launched a new virtual sauna yoga concept. In the water park, the virtual Hydrohex water exercise concept has been a success from the very beginning, Tuominen tells us.
– A possible future project with Winpos regarding the POS system is changing our database engine into Microsoft SQL. When it comes to marketing, we might improve the use of the displays furthermore in order to offer even more exactly targeted information regarding department-specific offers and messages.