Looking to improve speed of service while continuing to deliver a great guest experience? Winpos self-service kiosks integrate seamlessly into your other POS units and offer restaurant owners unmatched flexibility and superior customer service.
Kiosks can be deployed in any setting from fast casual to quick service. More restaurants are relying on kiosks to speed up the order process, increase guest spend, and reduce wait time for guests.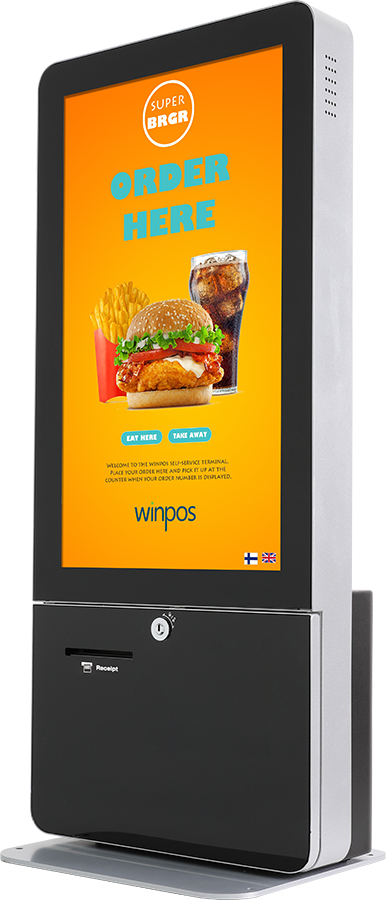 THE KIOSK SOLUTION FOR YOU
Winpos kiosk solutions offer the ultimate in choice. With Winpos you don't need a separate system for your kiosks. The Winpos point of sale system can easily adapt to a customer-facing kiosk and be placed anywhere you see fit.
The Winpos point of sale system can integrate to, and run seamlessly on a vast array of kiosks. Whatever your requirements we can help you create the perfect mix of kiosks, POS, displays for all your restaurant concepts and locations.