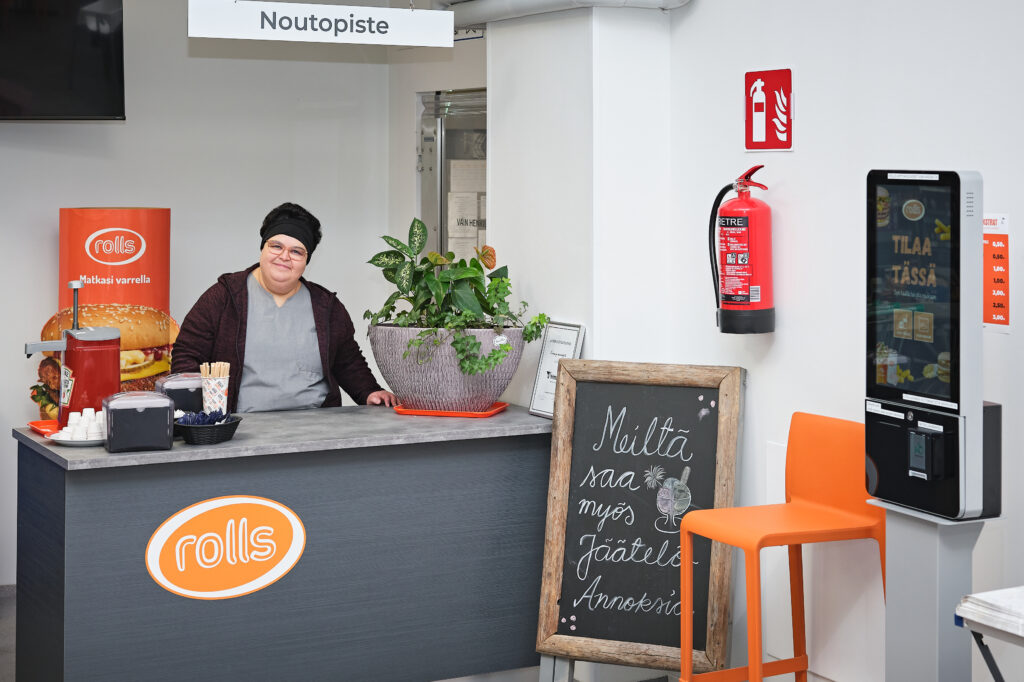 At Rolls Korpelankulma in Kankaanpää, the Winpos self-service checkout was taken into use about a year ago.
The utilization rate of the self-service checkout is quite high, and young people especially prefer to order from the self-service checkout, says Mirva Korkiamäki, Rolls entrepreneur in Korpelankulma.-We have been happy with the Winpos self-service checkout and our cooperation with Winpos. We planned our self-service checkout together with Winpos from the beginning and received good training in its use.
The easy-to-use solution is a quick way for the customer to order. The self-service checkout reduces queues and speeds up food delivery time. The order is transferred from the self-service terminal directly to the kitchen screens at the preparation points.
The order is prepared and marked as ready for pickup on the kitchen screen. A customer facing info screen allows the customer to see the status of the order, and when it can be picked up. 
-Especially during rush hours, customers choose self-service instead of queuing. Self-service allows the customers to edit their orders and proceed at their own pace. They can choose from all the different options on the screen, as well as add-ons that the salesperson at the checkout doesn't always remember or have time to offer, Rolls entrepreneur Mirva Korkiamäki says.
The Rolls chain is a long-term customer of Winpos. Rolls Administration Manager Tommi Oksanen is pleased with the Rolls self-service solution in Korpelankulma and hopes that self-service checkouts will become more common in all Rolls restaurants in the future.
-The fast-food industry is going through a big upheaval in terms of payment methods. Traditional cash still works, but its use is decreasing. Purchases are paid either online in advance, at self-service checkouts on siteor at traditional checkouts, which we will see less of in the future, Oksanen says.
– Hopefully we will see more Winpos self-service checkouts in our restaurants in the future. Our intention is to initially pilot the self-service checkout in a few restaurants and collect customer experiences, the entrepreneur's perspective, and monitor additional sales. If everything looks good, we will strongly recommend all Rolls entrepreneurs to get a self-service checkout, says Oksanen.
Watch the video to see how ordering at the self-service checkout works at Rolls Korpelankulma.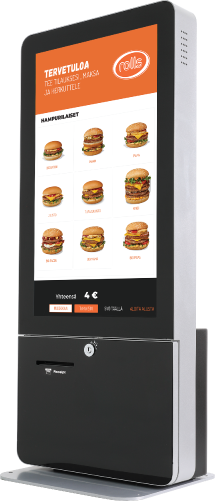 Pictures: Mikko Kauppinen