Winpos has been the POS partner of Rami's patisserie for six years.
At the new shop Rami Visulahti, a self-service checkout will be introduced this fall.
Rami's patisserie and bakery is a family business founded in 1997 that currently employs three generations. The company has grown steadily over the years and already has seven locations in Mikkeli, Kuopio and Kouvola.
Pirita Huikuri, the daughter of the family and CEO of the company, says that the secret to the success of Rami's patisserie is a passion for the industry and a desire to constantly move forward. "We have also been lucky to find top employees. They play a very big role in the success of the company."
In the spring of 2022, Rami's patisserie expanded its operations and opened Finland's most delicious rest stop by road 5 in Visulahti. Rami Visulahti has 1000 m2 of bakery space and 500 m2 of customer space.
– Rami Visulahti has got off to a very good start. We serve daily lunch and à la carte. In addition to delicious food, we offer stuffed sandwiches, mouth-watering cakes, and buns and, of course, breads. We also sell products from local producers.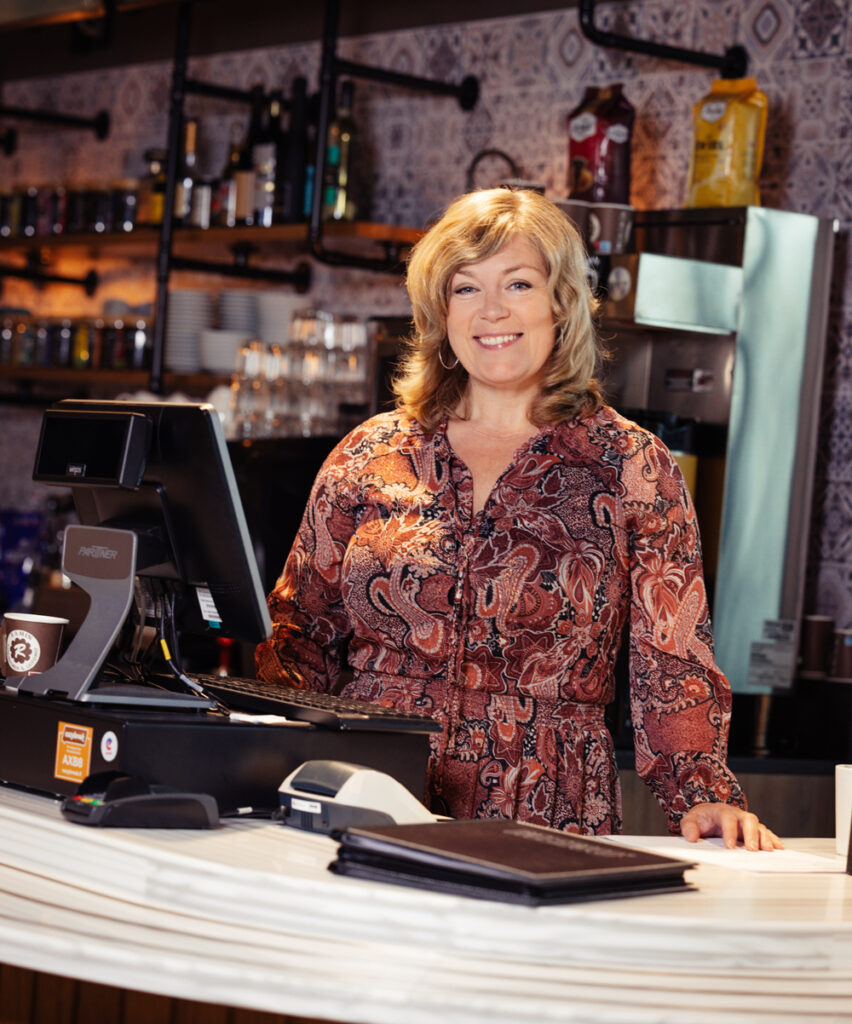 Rami Visulahti will be introducing a Winpos self-service checkout during the fall. According to Huikuri, the self-service checkout will be an important addition to the customer service at Rami Visulahti.
– At lunchtime, the current checkouts are congested, so the self-service checkout will certainly ease this pressure. We hope that as many regular customers as possible will learn to use the self-service checkout and thus the queuing at the checkout will be reduced.
– We are looking forward to the introduction of the new self-service checkout. We are already familiar with Winpos as a POS system, as Rami's patisserie has been using the Winpos POS system in all its shops for six years now. Piritta Huikuri praises the system's ease of use and clarity of functions.
"It is important to us that the POS terminals work and are easy to use. The Winpos system provides us with all the necessary reports, and any changes are easy to make."
"Our cooperation with Winpos has worked well. Winpos' customer support has given us quick assistance when needed, and the service has always been good. We can highly recommend Winpos to other cafés and bakeries."
Photos: Pihla Liukkonen