In three years KalPa's home arena has grown into a modern arena complex
This year KalPa is playing its 66th season in the well-known Niiralan monttu, which today is called Olvi Areena. Although the venue is the same, the home arena has undergone extensive changes over the past three years. Kuopio City's Kuntolaakso project made it possible to expand the arena's spectator capacity to 5,300. At the same time, a new public indoor swimming pool and a 350-car parking garage were built adjacent to the arena. The project was completed in the autumn of 2020.
Previously, KalPa's sales were mainly concentrated to about 30 event days per year, but with the renewals, the business was expanded. Lunch restaurant Pelimies started full-time restaurant operations in the arena. Lunch café Laituri was opened adjacent to the new indoor swimming pool, and VIP grandstand restaurant Hall of Fame also opened its doors.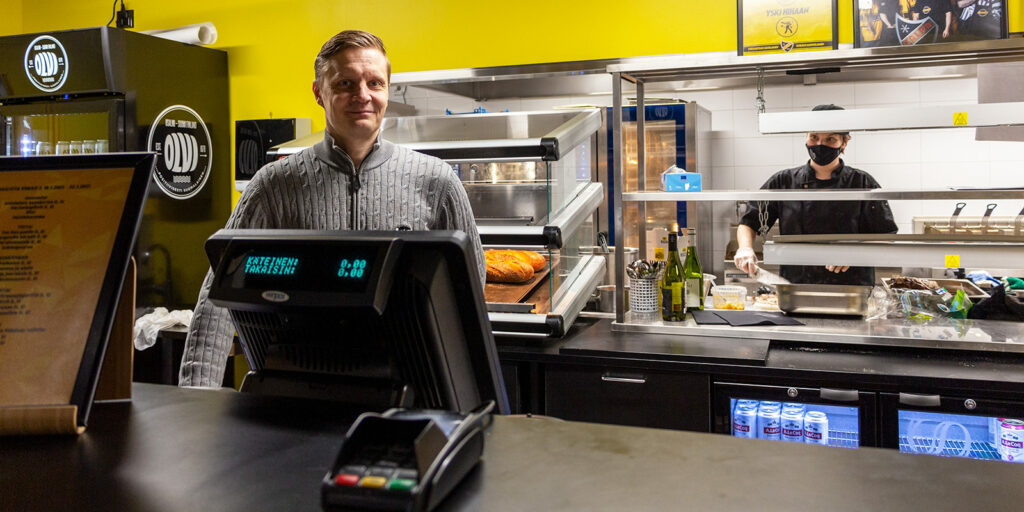 Renewed operations brought the need for a modern POS solution
When the project began, it was clear that KalPa would no longer be able to cope with its old cash register. It was time to move on to a more modern business model. KalPa and Winpos started their collaboration in 2018. KalPa's CEO Toni Saksman is satisfied with the POS solution.
– Many things were facilitated by the new web-based system. All the late nights of sorting through receipt piles were passed to history when we switched to automatic and timed reporting. The daily reports now arrive in the mailbox every night in electronic and clear format, says Saksman.  
– The Winpos Arena solution is easy to use and supports all our current routines. The arena has a total of 30 checkout points. We have ticket sales, a lunch restaurant, VIP sales, event sales, café sales and two fan shops. Thanks to Winpos, we can operate everything in a centralized manner.  
– The project has been long and multifaceted. For three years we have worked hard, and both our routines and our POS system have undergone many changes. We have always received good service from Winpos and the cooperation with them has been excellent, Saksman states.
– Based on our experience, we can highly recommend the Winpos POS solution for arenas and stadiums.