Royal Line celebrates its 75th anniversary as a customer-oriented domestic family business over three generations. Today, the company owns 7 ships. Their new flagship, cruise ship M/S Helsinki, started operating in early June this year.
Royal Line started using a Winpos POS system during the spring. With the new ship came a need to increase the points of sale from five to nine, and to expose the POS system to competition.
– We received several offers from various POS system suppliers. Winpos was the most competitive and reliable, simply the best overall solution for Royal Line's needs, says Christos Petriotis, who is Royal Line's Operations and HR Manager.
Also, Winpos' sales manager Reijo Rantanen's honest expertise and long experience convinced Royal Line and Christos Petriotis. Rantanen has been active in the POS system industry for a respectable 35 years.
Christos Petriotis tells us, that he has been pleased with the new system.
– Winpos has been reliable, which is very important to us because of our operating environment. Due to the corona situation, the user training had to be organized remotely, but that worked quite well. As a whole, we have been satisfied with Winpos, even though the corona virus posed some challenges for the implementation. For us, reliability is key. Out at sea we are not dependent of a working internet connection, because Winpos also works offline. Another good thing is that I can access the POS terminals via remote access, even from home.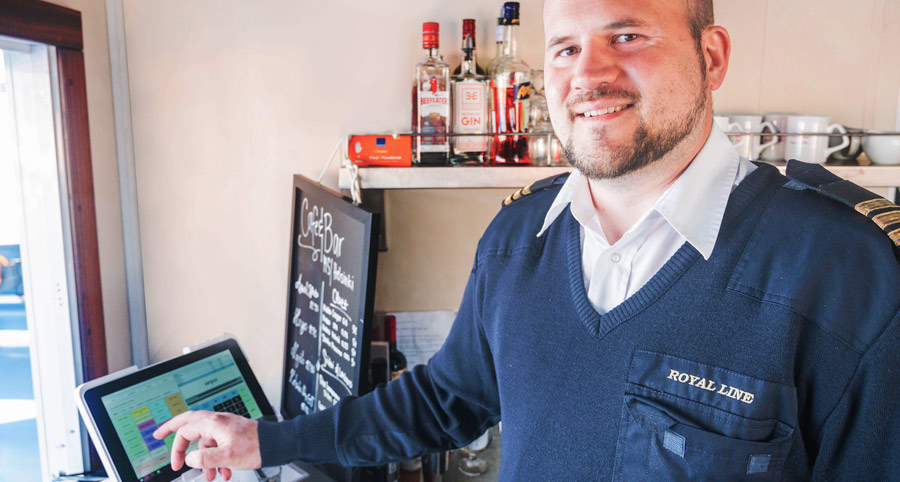 The corona restrictions have affected many industries this spring. Royal Line's operations ceased completely when the restrictions came into force, which meant that all their summer bookings disappeared within a week. 
– Since we also run restaurant operations, we were in the same boat as all other restaurants when the government limited restaurant operations in the spring. At best, we will reach up to a third of last year's sales. We have tried to change our ways of operating and adapt to the current situation.
This year, we have clearly missed large customer groups, such as the public sector, companies, seniors, and tourists.
Royal Line will depart from the Cholera Pool by the Helsinki Market Square until the end of September, provided that the restrictions allow it and that there is a demand.
– We can only hope and keep moving forward. For next year, we will prepare detailed business plans for various possible scenarios. If the legislation changes suddenly and without warning, it will of course be challenging. However, planning, and long-term thinking are the most important things in business.
Reijo Rantanen says that the situation is also difficult for Winpos.  
– In the spring, all deliveries ceased at once. Fortunately, we were able to deliver almost all pending and new orders in May-June. The situation after June looks almost normal for Winpos. POS systems and terminals are essential. They must be working to secure the companies' business operations!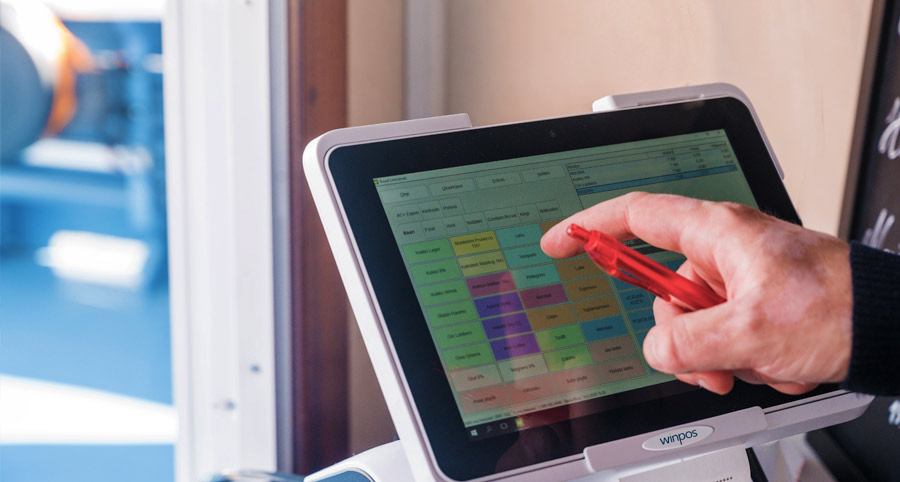 Winpos customer since 2020
Read more about Winpos Cruise