"The secret to success lies in the staff"
One of the trendiest cafés right now is the Ipi Kulmakuppila café in Kallio, Helsinki. The interesting and genuinely beneficent café originally chose the Winpos POS system because of its user-friendliness and clarity.
– The idea of starting the Ipi Kulmakuppila café stems from the wish of one person with intellectual disabilities to one day get to work in a real café, says development manager Marja Visti-Koskinen.
Kahvila Ipi Oy aims to provide a genuine café environment, where people in need of special support can practice their skills together with experienced employees. Any possible profit of the café is used to support the employment and training of people with intellectual disabilities.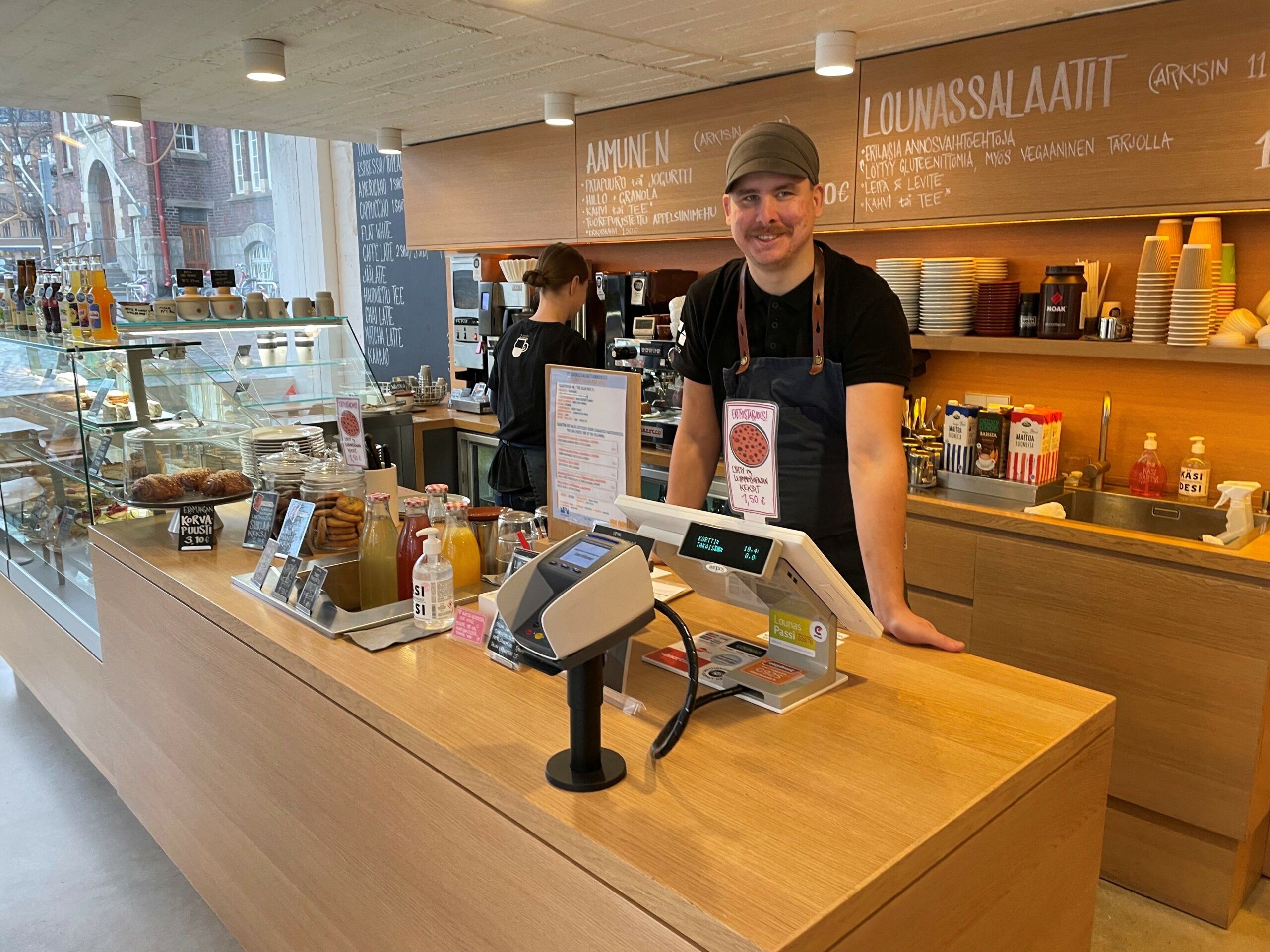 – We have been working with Winpos for over six years. When starting the café, we asked different actors if there was a POS system where we could upload the images of our products. Winpos was able to offer us that feature, which enables people who cannot read to train for cashier work. The use of button colors also improves readability and clarity. The POS system has been easy to learn and has worked well, says Visti-Koskinen.
Mouthwatering servings, skillful trainees and charming décor are not the only factors contributing to the popularity of the café. Marja Visti-Koskinen raises her hat especially to the staff.
 – Our café staff is the secret to our success; they are always there to support and teach the trainees.
– In the future, we would like to be involved in creating clear-language and easy-to-use orientation methods for the café and restaurant sector, so that people in need of special support can find employment as easily as possible and so that the orientation process does not impose an unnecessary burden on employees. We are open to proposals, says Visti-Koskinen and continues: – Together with our cooperation network, we have stated that the most important thing in the employment of special groups is adequate work orientation and timely, adequate support.