The cooperation between Winpos and Caffitella began last summer, when Caffitella opened its newest bakery shop in Jyväskylä
Caffitella has been serving coffee for 14 years. The first Caffitella café was opened in 2008 in Vaajakoski.
– Our goal was to create a local and innovative café chain in Jyväskylä. The number of cafés began to grow rapidly, and we opened at least one more café every year. We have made bold decisions and we have believed in what we are doing. There are already twelve Caffitella cafés in the Jyväskylä region, entrepreneurs Hannu Liiri and Minna Saarelainen tell us.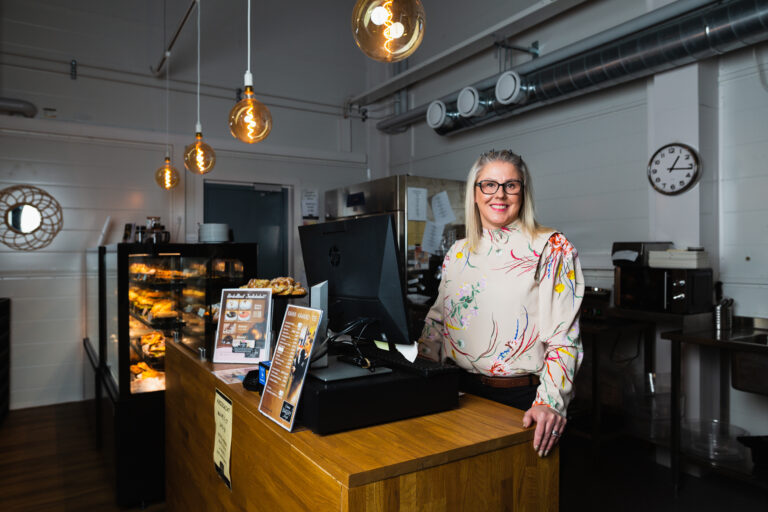 "At Caffitella, a smile and a genuine desire to serve our customers are always included in the price"
– Our foundation has always been delicious and fresh products from our own bakery, as well as great customer service. We receive good feedback for our customer service on a weekly basis.  We are a café for everybody, and it is easy for anyone to come here and feel welcome. The cornerstone of our success is our committed staff, who have a desire to develop their skills. At Caffitella, a smile and a genuine desire to serve our customers are always included in the price.
Caffitella implemented the Winpos POS system six months ago, when the support for their old POS system was discontinued.  – The support for our previous POS system was also discontinued unexpectedly. Wiser for this experience, we decided to map out the POS solutions from larger suppliers that would suit us," Hannu Liiri says.
– We had three POS system supplier options, of which Winpos seemed the most suitable for us. The purchase decision was also positively influenced by the fact that Winpos was able to utilize our existing POS equipment in the installation. We had just invested in new machines, so we wanted to make use of them.
The entrepreneurs have been satisfied with the POS solution they have chosen.  – Winpos has met our needs  brilliantly. Their customer support is readily available and knowledgeable. The POS system is modern and designed for the future. All modern payment methods are available and the Winpos system includes very comprehensive reporting and monitoring possibilities.
"We can warmly recommend Winpos"
We can warmly recommend the Winpos system to other café businesses who want a well-functioning software, which is constantly being developed.
Photos: Tomi Törmänen